Okay, so we all know just how attractive southern men are. And what we (as super intelligent southern women) know is that SEC quarterbacks are normally hot. Specifially, Alabama quarterbacks.
I'm linking up with Sarah from Venus Trapped in Mars for Fan Friday.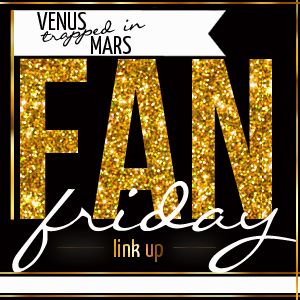 SEC Media Days happened this week. And there was one quarterback there that would make any girl swoon.
In first place:
AJ McCarron
Quarterback at the greatest school on planet earth University of Alabama
Not only is AJ McCarron an amazing quarterback, he is an amazing person! I had the HONOR of interviewing his mother earlier this year for my blog. You can find that post here.
It's easy to see after interviewing his mother that she raised a good man. AJ McCarron is also my favorite athlete to follow on twitter. Go follow him. He always stops to pose for a picture with fans, he sticks up for his family and friends, and he is pilanthropic. He wears bowties to support different family members or fans that he has met that are sick.
I mean, check out these stats.
He's just a winner. And a leader.
Thanks AJ for being so awesome. You definitely take the cake for hottest SEC quarterback. Shoot, you're the hottest quarterback. Period.
However, I know some of y'all have fallen and bumped your noggings and aren't Alabama fans so I'll include a few more pictures for y'all.
In second place, from Georgia, Mr. Aaron Murray.
Now, after the Crimson Tide, I cheer for the bulldogs. I mean, have you seen a puppy bulldog?
Haha. In love. I love Georgia as a state and I feel like the people there have the same manners and respect as my fellow Bamians! :)
Third Place:
Tyler Page
Tennessee
Well, there y'all have it. Happy Fan Friday!!!