Happy Thursday! I hope y'all are all hanging on and ready for a fun weekend. Isn't it funny how fast life happens once you're a grown up? I remember being 5 and thinking Christmas would never come. Now, Christmas is in like 7 weeks and it seems like this year has FLOWN by. Southern Samplings has had such a fun year so far and I've had experiences that I never would've thought I would ever get before this year. It really is funny how this blank space of a post page ends up by viewed by people who have become friends. The internet is definitely a tricky, slippery surface most of the time BUT I'm thankful for all the good it has brought me.

Recently, one of my friends who is interning for Lauren Conrad and E! sent some really fun opportunities my way. I'm a guest blogger at Lucky Magazine for their website now as well. Each month there is different content that the magazine researches that is gathered from what people our age are googling. One suggestion was a "my favorites" post. You can learn a lot about a person by simply reading about their favorite things, people, music, ideas and places. As part of different blogging communities, I'll be doing a monthly "my favorite" posts. This is different from the typical pleading with girls to be nice posts and country music posts BUT this favorites post will still include a lot of those things because, hey, they're my favorite.
_______________________________________
1. Taylor Swift
If you've known me for awhile, feel free to judge me for this one. I was a total Taylor fan and then went through a fan of "I'm a Taylor music fan but not a fan of Taylor if she keeps winning country awards." That's the completely wrong mindset to have. Now that I've been on both sides of the music industry for a while, I've realized how critically rooted country music is in story telling and whether Taylor says her music is country or not isn't the issue at hand anymore. Taylor Swift is a genius. She's 24. She's in charge of her life. She's never had a melt down and she's single handedly built an empire. And at the same time, I'm pretty sure she has spend the night parties and makes cookies like me. My super cool Nashville bestie, Michelle, sent me this video and this just solidifies my love for the girl. Rock on, Taylor. Rock on.
2. Incipio iPhone 6 Cases
I loathe phone cases. I just like the freeness of the naked iPhone. But, alas, my clumsy fingers don't understand that and I've dropped my iPhone 6 twice. It's survived with no injuries but when I was shopping today and my sister pointed this case out to me, I couldn't NOT buy it. It's slim and doesn't add any bulk to my phone. It's the best. Now, run out and buy one.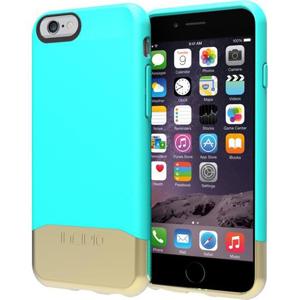 3. Foxes
Yes, the animals. If it's on a coffee mug or a rug or PJ's--I want them. I don't know why I love them so much but I do. I even made a Pinterest board devoted to the furry guys if you want a lot more inspiration than what is pictured below (available at Target).
4. Peppermint Chocolate Bark
A staple in the Carter household every winter is the Ghirardelli version of this little snack. I never really got into them for whatever reason but I ate one last Sunday and it changed my life for the better. Seriously, who knew one little square could bring so much happiness.
Tyler and John are two voices in Nashville that I really think a lot of people should hear. Actually, I think that every person should listen to them. Not following any path paved by a "country" duo before them is part of their recipe for success. They can sing, really well. And, their lyrics are fun, intriguing and honest. They are incredible musicians and people as well. So incredible, in fact, that their mixtape is up for F R E E on their website. I will also mail you a copy for F R E E if you are computer illiterate (and hey, that's okay, I am, too). Click on the picture below to arrive at their website and stay for a while.
I've never been a huge jewelry fanatic. I recently was introduced to the brand Alex and Ani and cannot get enough. Normally in the winter (even in the South), scarves are a staple and normally necklaces get lost in the scarve-ness that is happening to us girls. Alex and Ani bangle sets are the perfect accessories. I was gifted with a set by the company and College Candy earlier this fall and have worn them more than any other piece since. The bangle set I have is a "college memory" set. They have charms for your sororities (go phi mu!) as well as colored bead bangles for your school (go Montevallo!). They are durable and adorable.
7. Girls empowering girls
I have no picture to accompany this one because there are too many pictures I would want to include. But, I'll say that there is definitely an appreciation between the women in my life right now that is empowering. I've been praying for a really long time that women would build each other up and not tear each other down. And, I'm so thankful that I have the best group of women (bloggers, friends, nurses, teachers, WOMEN) who encourage and support me and my goals in life. You all rock and if I tried to name them all I would miss one but please know how much this is one of my favorite things. Keep encouraging and empowering, ladies!
These are available at (shocker) TARJAY (aka Target). They are affordable and adorable and I already have two for 2015.
I've been saying "Roll Tide" since I could say "momma" and I don't think I'll be slowing down any time soon. NOTHING beats a Saturday in Tuscaloosa in Bryant Denny seeing a team of incredibly talented boys playing football and playing it well. And Lane Kiffin isn't so bad on the eyes, either. RTR.
Album of the Year? Hands down. Should you buy it? Yes. Why? Well, why not?